MEDIA / PRESS INFORMATION - TAGTM TERMS AND CONDITIONS
Marc Bolan's Rock Shrine is maintained by TAGTM, who secured an in perpetuity lease on the site in 1999. The Bronze Bust was installed at the site in 2002 to remember Marc Bolan's 25th Anniversary. It was unveiled by Rolan Bolan. The Bronze was paid for entirely by Fee Warner personally after the original organisers pulled out and left the sculptor with the finished, but unrealised sculpture. Due to the very limited time constraints, there was no time to fund raise.

TAGTM maintains the site on a monthly basis to ensure it is a fitting tribute for Marc Bolan. For all these reasons we insist that, as with other landmarks and places of interest which are under private or group ownership ALL commercial, and PR use of Marc Bolan's Shrine pay the appropriate fee to TAGTM to ensure we can continue it's upkeep which does include removal, as and when it occurs of vandalism as well as routine maintenance

Please refer below for the table and contact TAGTM using the Email and or postal address with your requirements so we can issue an invoice. We use the charges set down by Sarah Eastal Locations as a guide to appropriate charges. However, by making these charges directly, we are saving you money in the form of the Library fee charge.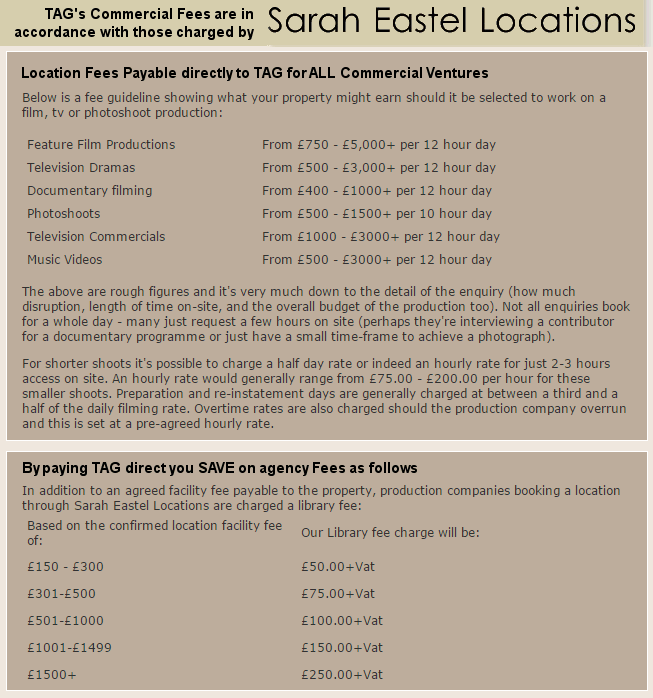 www.Marc-Bolan.org:: www.Marc-Bolan.net


T-Rex Action Group
PO Box 5278
HOVE
BN52 9QP
England, UK
Email TAGTM